Samsung 611L French Door Refrigerator RF66M9091SL/LV
Samsung Four Doors Refrigerator RF66M9091SL/LV 611L
with Ice Bucket Triple Cooling
Revolutionary triple cooling
A Triple Cooling System independently controls and optimises the temperature, maximises humidity and prevents odor mixing in 3 compartments.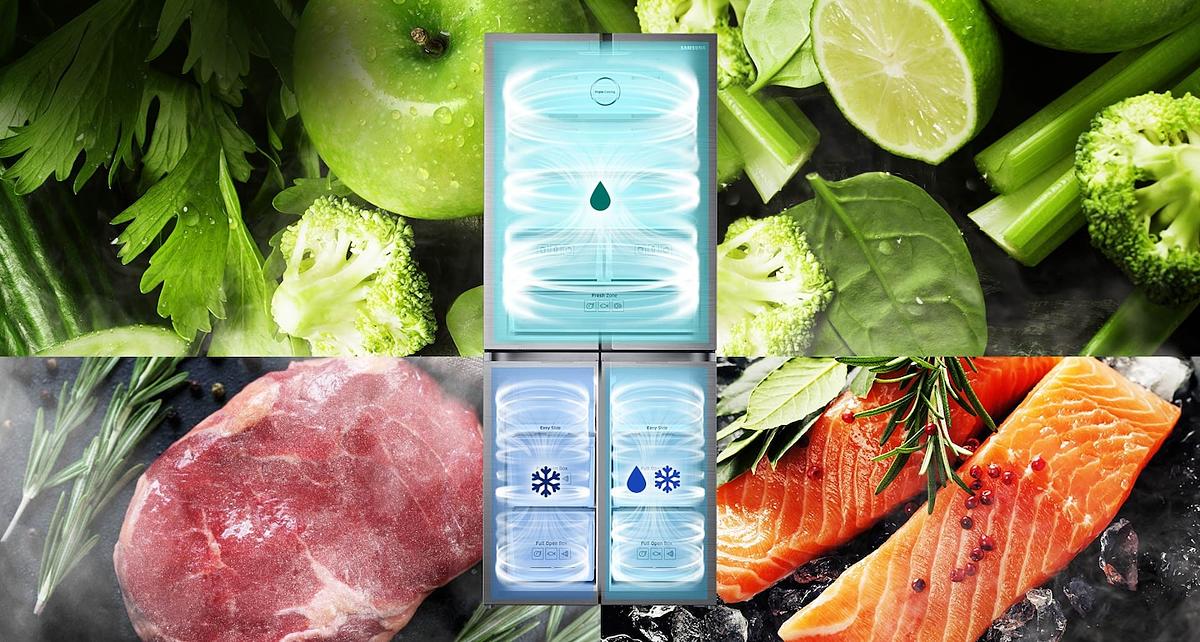 Precisely maintains freshness
To keep food fresh for longer Precise Chef Cooling technology minimises any temperature fluctuation to within just ±0.5 °C* by frequently sensing changes and then precisely controlling the operation of the compressor
More style & convenience
A premium T-type design lets you conveniently utilise every corner and store much larger items, as it's much more easier to put in, organise and find things. Its modern design also looks fashionably cool and chic.
*Warranty terms and conditions apply.

*Specifications are subject to change without prior notice